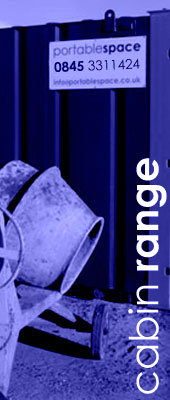 Steel Accommodation UNITS

Steel Accommodation units are constructed from heavy gauge mild steel sections fully welded together, these units are strong, durable and help resist theft and vandalism, whether it be expensive tools, valuable documents or IT equipment.

On construction sites steel units are ideal to equip staff with welfare facilities to meet the requirements of the Health and Safety Executive (the need to provide washing facilities, warm well ventilated room, drying rooms, provision of boiling water) See Welfare Duties.
Fitted with carpets these units also create comfortable, cost effective, secure and instant office or meeting space.
Steel Accommodation units are available in a range of types including offices, toilets, drying rooms, canteens or combinations of these in various sizes, (see DRAWINGS). Additional security features include double skin doors, anti jemmy protection, 5 lever deadlocks and steel shutters secured from the inside.
Internally the units are well furnished including lighting, heating and power relevant to their designed use.
Extras can be fitted to any unit including fire detection equipment, emergency lighting and computer network cabling. Any steel unit can be stacked on any other anti-vandal unit or on top of a steel storage unit of the same size and accessed by an outdoor staircase.

DRAWINGS CABIN HIRE CABIN SALES